[short url]
April Verch in 2010 Winter Olympics Opening Ceremony
Monday, February 15, 2010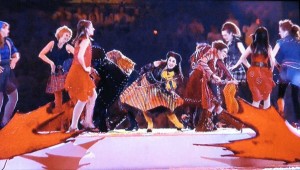 On Friday evening, February 12, 2010, April Verch performed in the opening ceremonies of the 2010 Olympic Winter Games in Vancouver, BC. It was a spectacular opening event, and April was honored to be part of the festivities. April knew about her participation back in July 2009, but her confidentiality agreement prevented her from sharing this information with anyone in advance. Way to go April! NBC's Vancouver 2010 website has a 5-minute video clip titled,
Fiddlers from the East
, and April is center stage beginning at approximately 3 minutes and 15 seconds into the clip.
Click here
to be directed to the spectacular footage. Take a look at
April's website
for April's perspective on her Olympic experience.