Mike Green
BIOGRAPHY
Performance Formats: Solo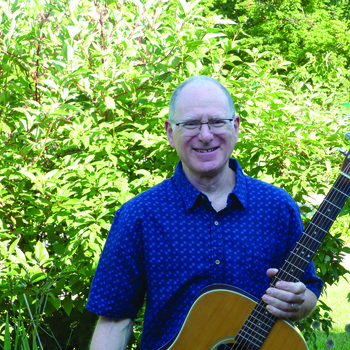 Mike Green
In the latter years of a successful career as a booking agent for a long list of brilliant and influential folk musicians, Mike Green had a lot to say. So an entire body of songs quickly emerged, beginning during the COVID pandemic in 2020, when he had time to write and play guitar again.


Mike began writing about everything he had been thinking about and feeling for most of his adult life. Topics from complicated love, hero worship, aging, and frustration with political alienation are combined with a sharp eye and ear for storytelling. He recalls a critical piece of songwriting advice: that every good song needs some element of dramatic tension. Whether there is actually a protagonist and antagonist, somehow there needs to be a push and pull between forces, so the listener is drawn in, riveted by how things might eventually resolve.


This is all done with a single voice, meticulous guitar arrangements, and a sense of stagecraft developed by years of working with artists who were masters of the singer/songwriter craft.


In the late 1970's, Mike performed and toured for a couple of years, then put his own music on a back burner as he started a new career, got married, and started a family. But music and songwriting were always there in his core as he studied the musical geniuses that he was representing. So when the time came to bring his own music back to the forefront, Mike had a clear sense of how to tell a story, write a melody with the harmonic underpinnings that could create an emotional response, and deliver it all to an audience with a quick and wicked sense of humor.
---
Some of the great songwriters Mike Green has represented since 1986: Tom Paxton, Patty Larkin, Utah Phillips, Ani DiFranco, Tom Rush, John Gorka, Christine Lavin, Greg Brown, Kelly Joe Phelps, Cheryl Wheeler, The Story, John McCutcheon, Carrie Newcomer, Jesse Winchester, Holly Near, Stephen Fearing, Ferron, Garnet Rogers, Connie Kaldor, Eddie From Ohio, Catie Curtis, David Wilcox, Laurie Lewis, Willy Porter, Dave Carter, and many more.