Mike Green
BIOGRAPHY
Performance Formats: Solo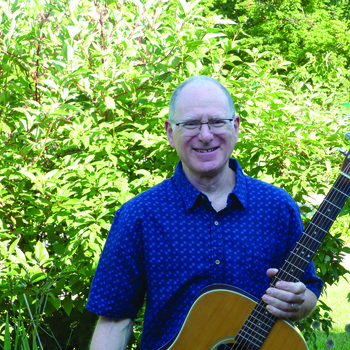 Mike Green
I'm a musician who has spent most of my adult life as a booking agent, so this is not your normal artist bio. I've been obsessed and fascinated by great songwriters since I was a teenager, and now I'm back to singing, playing guitar, and writing songs after a several-decades hiatus from the stage.
A brief history: I played music professionally for just two years (1978-1979) in my early twenties, and toured around the northeast, playing coffeehouses, bars, and college gigs. Some of it was fun, but it wasn't the life I wanted. Later, after running a great folk music venue in Minneapolis (the Coffeehouse Extempore) for a couple of years and working for a book publisher (Crossing Press), Tom Rush asked me to be his booking agent with his Maple Hill Productions agency in New Hampshire. From there I moved to Ann Arbor, MI to join the Fleming/Tamulevich agency, and then Fleming Artists. In 2004 we started our own agency (Mike Green & Associates), which is still in operation.
Through all of this, I've worked closely with so many great songwriters, soaking in their influences and helping to guide their careers. When the Covid pandemic hit in early 2020, all of a sudden I had time on my hands and was able to play a lot of music again. And the songs started pouring out, both because I'd learned so much from these master songwriters, and because I had decades more life under my belt. Apparently I have a lot to say, and it feels great to have a vehicle with which to express so much of it.
So, my performances include mostly this collection of songs written since June of 2020 - ballads, rock songs, blues, and songs that I really can't categorize. I love good stories and interesting use of language. And I've arranged a handful of songs by some of my favorite songwriters, many of whom I've represented or have known through the business. My aim right now is to play for audiences that appreciate eclectic songwriting, and to help raise money for non-profit organizations and causes that I'd like to support. It's not a second career (I'm still actively working with our agency) but more the sort of "labor of love" that people often talk about.
---

Some of the great songwriters I've represented since 1986: Tom Paxton, Patty Larkin, Utah Phillips, Ani DiFranco, Tom Rush, John Gorka, Christine Lavin, Greg Brown, Kelly Joe Phelps, Cheryl Wheeler, The Story, John McCutcheon, Carrie Newcomer, Jesse Winchester, Holly Near, Stephen Fearing, Ferron, Garnet Rogers, Connie Kaldor, Eddie From Ohio, Catie Curtis, David Wilcox, Laurie Lewis, Willy Porter, Dave Carter, and many more.